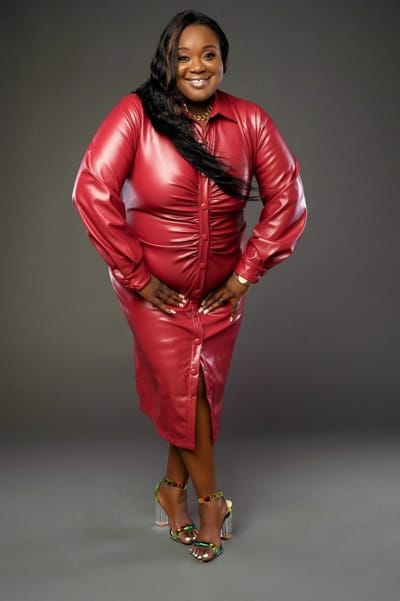 Tawanna Fields, a native of Memphis, Texas and raised in Amarillo, grew up as many children did, cooking in the kitchen with her mom and grandmother. In high school she quickly realized she was not made for the typical job world. At the age of 18, she packed up her apartment with $200 in her pocket and moved to Dallas, Texas with a dream of growing a catering business.
Tawanna spent many late nights and early mornings creating meals to start her business. She sold plates out of the back of her car, gave them away to the homeless, and frequented car dealerships just looking for someone to purchase from her consistently. Tawanna as almost ready to throw in the towel, but many prayers encouraged her to not give up. Then on another day she returned to a Kia dealership once again with her homemade plates. The owner recognized her endurance and decided to give her a chance. She made a deal to feed 20 employees every Saturday. During her visit, there was a Dallas police officer in the building who would soon change her life. The officer also bought a plate and offered Tawanna a deal.
Tawanna's Kreations N' More Catering was born in 1995. Tawanna was able to grow and build her business from her investment from the Dallas officer after providing catering for a retirement party of 250 people. She quickly became certified and was listed on the DPD and City of Dallas's vendor list. Tawanna did not stop there. In 1997 she started Tawanna's Ultra Spic & Span Inc., in 2009 created TNF Trucking, and in 2017 she started her black car service, Black Diamond Transportation which is currently working on a partnership with Amazon to provide logistics services in the area.
With many years of hard work and experience, Tawanna's goal is to help others on their journey to entrepreneurship in starting and enhancing their businesses through the good and bad times, not giving up on their dreams through the struggles. She volunteers at the Union Mission, assisting women in growing their life skills and provides them with meals every Easter holiday. She wants to help the community shelters that need volunteers and donations as well as help the people in the facilities to live a joyful life. Tawanna also donates her time to the detention center giving young children hope for a successful future by grasping their talents and passion, encouraging them to fulfill their dreams. Her current venture is with the Big Brothers & Big Sisters program, where she recently worked with a young entrepreneur in the making at their Big Breakfast at a local city school. With passion for kidpreneurs, she is currently working on the launch of her nonprofit organization, Big Boy Blue, in honor of her late father, Kenneth Fields, which focuses on placing various kidpreneur programs in southern Dallas area schools.
Tawanna Fields has spent the last twenty-four years as an entrepreneur, growing and building new businesses that provide value and development into the community. She is the perfect example of how hard work and dedication can turn your passion into profit. Tawanna Fields is an inspiration and role model to men, women, and young adults who face many obstacles in living their dream and the desire to overcome it all. She loves to see people happy and enjoying life, so when they see Tawanna Fields name they know it's going to be a good time! Her vision was accomplished through her faith with lots of prayer, believing in herself, and most importantly in God.